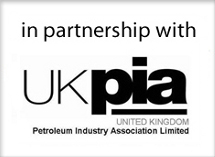 Supablast is now offering a unique service to petrol stations across Ireland and the UK. Many petrol stations have their storage tanks underground and so are unable to assess their integrity. These tanks may be decades old and heavily corroded, even if the station operator knows that the tank is not currently leaking there is no way of knowing when it might start. 
The traditional method of avoiding an expensive bill for a leaking tank is to replace the tank at regular intervals.
Supablast can offer a much cheaper alternative. We can re-line the tanks in situ using a plural component coating. This effectively creates a new tank inside the original steel tank greatly reducing the risk of leaks and all without closing the petrol station.
What's involved:
After the tank is drained the interior is blast cleaned. If the tank is heavily corroded it is possible that some areas will be perforated. This isn't a problem as a compatible repair kit is available for the final coating. When blast cleaning and any minor repairs are completed the coating is applied at a high temperature direct to the inside of the tank. The coating is specially designed to ensures a quick curing time despite its 4mm thickness.

The new lining contains the fuel even as areas of the original tank rust away. 

This represents by far the most cost effective method for preventing leaks in underground storage tanks and avoiding the associated costs of cleaning up afterwards and paying any fines that might be levied against the operator.

All works are carried out while the station is still operating.


Peace of mind:
All our staff hold PIA Passports qualifying them to work on petrol station forecourts. All staff working inside the tanks have relevant confined spaces training, all necessary breathing apparatus and safety equipment. Supablast has many years of experience dealing with complex jobs on tight time schedules while working on both rail and road infrastructure projects.

Protect the environment and your profits by choosing Supablast.
Advantages:
Much cheaper than replacing tanks.
Far cheaper than cleaning up after a leak, paying fines and then replacing tanks.
All work carried out without removing or even digging up the tank.
No need to close the station while the work is carried out.
Peace of mind for station operators.